Business Development Representative (Weekend Contract to Hire)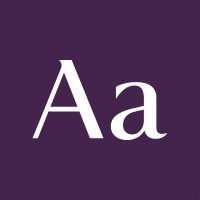 Aalto
Sales & Business Development
San Francisco, CA, USA
Posted on Saturday, April 22, 2023
About Aalto:
Aalto has set out to create the modern, direct marketplace homebuyers and sellers have been craving for decades. Beginning in 2021, sellers have been able to list their homes with a flexible and no-risk process, unlocking homes for sale months earlier than traditional real estate. This leads to more amazing homes for buyers, exclusively on Aalto. Tens of thousands of buyers and sellers across the Bay Area are already using Aalto, with new, exclusive homes added hourly.
About The Team:
The Growth Marketing and CX Teams consistently deliver an exceptional experience by listening and understanding our customers needs to provide the best guidance possible. Our goal is for our customers to feel heard, protected, happy, stress-free, and exceedingly satisfied along every step of their home search or home selling journey. We may be a small team, but we're building something amazing – backed by some of the best investors in the world. We'd love the chance to tell you how Aalto might be the perfect place for your next career move.
In this role you will…
Field incoming calls from prospective buyers and effectively communicate the benefits of an innovative brand in the real estate space.
Identify and qualify leads to generate new business opportunities.
Acquire & maintain a working knowledge of Aalto offerings to become a trusted advisor to prospects.
Conduct outbound calls to follow up on leads and close sales.
Maintain accurate and up-to-date records of all client interactions and sales activities in our CRM system.
Collaborate with other members of the sales team to achieve team goals and objectives.
Demonstrate initiative, creativity & collaboration through ad-hoc projects for various departments.
You may enjoy working at Aalto if you have...
Bachelor's degree in Business, Marketing, or related field.
1-2 years sales experience.
Excellent communication skills, both verbal and written.
Strong customer service skills and the ability to build relationships with clients.
Goal-oriented mindset with a track record of achieving sales targets.
Strong organizational and time management skills.
Ability to work independently and as part of a team.
Knowledge of real estate industry is a plus.
Experience with CRM systems is a plus.
Our Values
Be bold. Go big with ideas, knowing "different" often beats "better."
Drive a little over the speed limit. Embrace the discomfort of speed, as it's our core advantage.
Be an owner, not a renter. Make decisions like it's your company... because it is.
Disclose often. Make a habit of sharing your plans and learnings widely.
Demonstrate radical caring. Go way beyond what other companies consider "normal," both for customers and colleagues.
Location
This role will be a hybrid one, giving you the flexibility to work from home or the office. There is no daily requirement to be present, as we believe in empowering our employees to do their best work in a way that suits them best. Whether that means collaborating in person with co-workers or focusing on work at home, we support a healthy work-life balance.
Compensation
We are currently seeking a highly qualified candidate for a contract position with a compensation of $35 per hour.
Benefits:
- 100% of healthcare premiums with comprehensive healthcare and benefit plan
- Flexible paid time off
- Flexible spending account
- Paid parental leave
- Learning & Development stipend
- Waived/refunded commission when purchasing a primary resident through Aalto
- Frequent employee in-person and virtual events
Aalto appreciates your interest. We provide equal employment opportunities to all employees and applicants for employment and prohibits discrimination and harassment of any type without regard to race, color, religion, age, sex, national origin, disability status, genetics, protected veteran status, sexual orientation, gender identity or expression, or any other characteristic protected by federal, state or local laws. Aalto is committed to ensuring full inclusion and equal opportunity for all candidates. Please indicate in your application if you require reasonable accommodation to participate in our hiring process.