Product Manager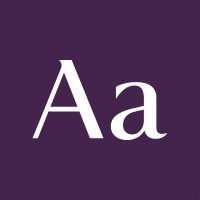 Aalto
Product
San Francisco, CA, USA
Posted on Thursday, May 4, 2023
Online home buying and selling supported by experts.
For buyers, Aalto offers more homes than Zillow, online home consideration, and cash back at purchase
For sellers, Aalto offers flexibility to sell on your terms, save on fees and make every offer higher, and expert advice in an app
Build the future of real estate:
Changing the way homes are bought and sold isn't going to be easy. For most people, this is the biggest transaction in their entire life. Traditional real estate agents are entrenched. Historically, they have controlled all access to homes and the ability to sell your home. But the process isn't consumer friendly. Buyers and sellers feel pushed to buy and sell quickly, they feel there isn't transparency, and they're forced to pay high fees.
We want to put the consumer first. Ultimately, if people can buy and sell more easily with lower fees, we hope there will be more liquidity in the marketplace.
This is a $1.6T market with $16B paid annually in fees. It's a huge market. We don't take this challenge lightly.
We start all of our product efforts with listening and caring deeply about customer needs and jobs to be done. You can hear just how strong the pain is for yourself with a few user highlights
here
.
We're a small but mighty company with 40 people. Currently the build team includes two product managers, four designers, and twelve engineers. Our team is a more senior team than you would find at a typical startup, as we wanted to build a culture where people can move independently in a relatively flat org structure.
We aim to hire Product Managers who are passionate about changing the way people buy and sell homes.
In this role you will…
Serve as the PM for one of Aalto's three product teams, defining and communicating your vision with the entire company
Craft an amazing experience (in product and offline) that delights our customers
Collaborate with design, engineering, and marketing to deliver a product and brand of remarkable quality
Combine qualitative research and quantitative analysis to inform crucial product decisions
You may enjoy working at Aalto if you have...
You want to build great products: you want to get your hands dirty and create amazing products. This opportunity to create is what motivates you to join an early stage company.
Experience: 5+ years of experience, including 2+ years of experience as a PM
Consumer Focus: you are excited by building consumer facing digital products
Analytical: you can hunt down answers to your own questions
Interest in operations: you are comfortable partnering with our in-house real estate experts to understand and improve their workflows
Comfortable with ambiguity: as an early stage company things can change quickly. You should be comfortable adapting to different working styles and situations
Excellent Communication: you are comfortable and confident sharing your thoughts in verbal and written form
Our values
Be bold. Go big with ideas, knowing "different" often beats "better."
Drive a little over the speed limit. Embrace the discomfort of speed, as it's our core advantage.
Be an owner, not a renter. Make decisions like it's your company... because it is.
Disclose often. Make a habit of sharing your plans and learnings widely.
Demonstrate radical caring. Go way beyond what other companies consider "normal," both for customers and colleagues.
Location
This role will be a hybrid one, giving you the flexibility to work from home or the office. There is no daily requirement to be present, as we believe in empowering our employees to do their best work in a way that suits them best. Whether that means collaborating in person with co-workers or focusing on work at home, we support a healthy work-life balance. We have an office in the Presidio neighborhood of San Francisco with ample parking.
Compensation
At Aalto, we strive to provide total rewards that are competitive, equitable, clear, and that tie to the impact that each of our employees has on the organization. Our goal is to have a compensation program that is externally competitive and maps to distinct levels in the outside market while also being equitable internally. The final compensation package is based on an individual's experience and qualifications for a role. We expect the compensation for this role to fall within the range of $160,000 - $180,000 annual base compensation, in addition to an annual bonus, equity, and benefits.
Benefits:
- 100% of healthcare premiums with comprehensive healthcare and benefit plan
- Flexible paid time off
- Flexible spending account
- Paid parental leave
- Learning & Development stipend
- Waived/refunded commission when purchasing a primary resident through Aalto
- Frequent employee in-person and virtual events
Aalto appreciates your interest. We provide equal employment opportunities to all employees and applicants for employment and prohibits discrimination and harassment of any type without regard to race, color, religion, age, sex, national origin, disability status, genetics, protected veteran status, sexual orientation, gender identity or expression, or any other characteristic protected by federal, state or local laws. Aalto is committed to ensuring full inclusion and equal opportunity for all candidates. Please indicate in your application if you require reasonable accommodation to participate in our hiring process.