Experienced Operations Specialist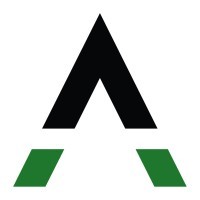 Airspace
Operations
Germany · Netherlands · United Kingdom · Remote · Netherlands · Hoofddorp, Netherlands · Germany · United Kingdom
Posted on Wednesday, March 2, 2022
Company Introduction:
Airspace is a tech-enabled freight forwarder that's redefining how the world's most critical packages are delivered. Headquartered in Carlsbad, California, Airspace has employees who are based around the world. Our European headquarters is in Amsterdam, The Netherlands.
As a recognized leader in AI and machine learning, our team leverages data and patented technology to coordinate logistics across a global network of drivers and airlines. Our goal is to deliver those packages that are truly mission-critical in a way that is faster, more transparent, more secure, and more accountable than ever before. The items we deliver range from organs for transplant, to parts for critical machinery including grounded aircraft and highly sensitive components such as semiconductors.
Airspace has been rated one of America's best Startup Employers, listed as one of CNBC's Disruptor 50 companies, and featured as an Innovation and Disruption leader by CBS News. Airspace has the support of leading investors such as Telstra Ventures, HarbourVest Partners, Defy Partners, DBL Partners, and Scale Ventures. To date the company has raised more than $140m.
The company is growing rapidly and serving more places around the world than ever before. We are looking for passionate, motivated individuals who want to make an IMPACT every day to help us execute on our mission of reshaping the world of time-critical logistics.
Expanding our services in Europe
Because we are growing rapidly, we are looking for an Experienced Operations Specialist, based in Hoofddorp (Netherlands), or remote in Germany/United Kingdom.
Your job with us:
We are looking for those people who see operations as anything but another customer service gig. You will be purposefully making logistics more transparent, faster, and safer for everyone using our services. You will be part of our European Operations team, which means you will be saving lives, keeping planes in the air, and delivering shipments faster than anyone else on the market. There is never a dull day in the life of an Airspace Operations Team Member!
You're main job responsibilities include to:
provide world-class customer service

provide quick decisions and resolutions to solve any issues that arise

ensure our Key Performance Indicators (KPIs) are being met

create solutions

collaborate with all team members to get shipments to point A to point B with the One Team mindset

mentor & coach junior team members
We're excited if you:
bring at least 5 years experience in time-critical international logistics environment, preferably in the freight forwarder/air/express/courier or same-day logistics

demonstrate the ability to rapidly move from one critical task to another and to shift roles when necessary

love the attention to detail: time-critical logistics is a game of centimeters. The right choice is not always clear and it is your job to find it, improve it and implement it

are able to make good judgments quickly; come up with innovative, outside of the box solutions;

rising to a challenge and executing under pressure excites you

have a positive attitude: Your job is to make the impossible possible. Have fun doing it!

are fluent in speaking and writing English, any other language is a plus (Dutch, French, Spanish, and/or German ideally)
What you get back from us:
Freedom:

creativity, self-responsibility and for all self-development

An attractive package:

pension plan, very competitive salary, enough vacation days to spend, company fitness and an interesting bonus plan

International team:

you will work with many different nationalities in all time zones in the world

Fantastic colleagues:

an international team of highly skilled and for all motivated team members are there to make your day

Great customers:

customers from all over the world and in many different markets are there to broaden your horizon and are waiting for your support

Open door environment:

in a young and international team, where your voice will be heard and where we are all working to each the same goals

Growth Opportunities: we are a startup, the sky's the limit, we will invest in you like you invest in our company
Core Values:
We are One Team

. We believe we all accomplish more when we are working together.

We make an Impact

. We are determined to have a positive influence on our environment, our customers, our industry, and our world.

We are Passionate

. We care deeply about our mission and are not afraid to raise the bar.

We are Transparent

. We pride ourselves on having open, honest, and sincere communication with our team and customers.

We are Innovative

. We never settle and are always striving to improve our product, service, and ourselves.
About Airspace:
From life-saving organs to essential machinery components, Airspace is trusted by the world's largest companies and most critical healthcare organizations to move their most time-sensitive shipments on time, every time. Our proprietary AI-powered platform is the most advanced of its kind- awarded and protected by multiple patents, it provides speed, reliability, and transparency unrivaled in time-critical logistics. We are thinkers, builders, and doers; from building and deploying AI in the world to assembling a world-class operations team, Airspace is on a hypergrowth trajectory while remaining hyper-focused on the needs of our customers and team members.
With offices in the United States in Carlsbad, CA, Dallas, TX, and in Europe in Amsterdam, Frankfurt, Stockholm, and London, we are rapidly scaling into new markets and industries while continuing to innovate and maximize value for our customers. Backed by leading investors including Telstra, HarbourVest, Prologis, Qualcomm, Defy, and others, Airspace has raised $140M to date.
Join our team of 300+ technologists, futurists, and industry veterans as we work as One Team to revolutionize time-critical logistics.
Airspace is proud to be an Equal Employment Opportunity and Affirmative Action employer. We do not discriminate based upon race, religion, color, national origin, gender (including pregnancy, childbirth, or related medical conditions), sexual orientation, gender identity, gender expression, age, status as a protected veteran, status as an individual with a disability, or other applicable legally protected characteristics. Additionally, Airspace participates in the E-Verify program for all locations.
For this role the acquisition of recruitment agencies is not appreciated, thank you for your understanding.