Senior Mobile Engineer, Android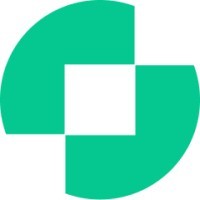 Grid
Software Engineering
San Francisco, CA, USA
Posted on Tuesday, May 23, 2023
About us
Grid is a venture-backed technology startup democratizing financial services for hard-working Americans. More than half of American workers live paycheck-to-paycheck. Stuck in this cycle, they collectively lose billions each year on payday loans, bank overdrafts, and credit card fees. Today's financial system is built to favor those with money. Grid's mission is to level that playing field by building financial products that help users better manage their financial future. The Grid app lets users access cash, build credit, get cash back to pay down debt, and save.
Grid has already helped thousands of people get a little closer to their dreams. And we're just getting started.
The role
We're looking for a seasoned Android Engineer who can help us build beautiful, interactive apps that convey complicated ideas simply and effectively. The ideal candidate is a master at Kotlin, or another uncompromising technology for building award-winning apps. The candidate learns new technologies quickly and has strong software engineering and computer science fundamentals. Our Android Engineers have strong input to product, design, and platform design, and build the product our users depend on to improve their financial wellness.
We practice
Open collaboration
Code reviews
Testing
Agile development
We use
Kotlin
Coroutines
Firestore
Hilt
Protocol Buffers
What you will be doing
Contribute to the architecture, design, and implementation of consumer-facing features
Assist and build platform
Pragmatically solve problems
Contribute to product design and direction
Effectively communicate and work with other teams
About you
Expert at developing and debugging software
Experience in the commercial development of Android applications (at least 3 years);
Disciplined approach to development, testing, and quality assurance
A strong software architect well-versed in design patterns
Excellent communication skills, capable of explaining highly technical problems
Ability to understand business requirements and translate them into technical requirements
Experience with databases and caching
Really strong candidates may have
Deep Android platform knowledge. UI performance tuning expert
Experience with additional technologies and platforms
Worked with a strong, lean-based development environment
Previous work experience in a start-up environment
Fintech experience and knowledge
Ability to recognize the right tool for the right situation/problem