Brand Community Manager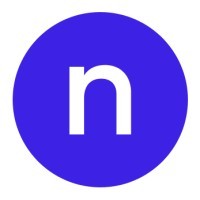 Novi Connect
Marketing & Communications
Remote
Posted on Wednesday, March 1, 2023
Since experience comes in many forms, and imposter syndrome is real, we encourage you to apply even if you don't think you check every box. Many skills are transferable and passion goes a long way. We know that diversity of thought makes for the best problem-solving and creative thinking, which is why we're dedicated to adding new perspectives to the team.
About Us
At Novi, our mission is to enable the future of consumer product development for a healthier people and planet. As consumers continue to demand greater transparency and accountability for the products they use, sustainability is no longer optional. That's why we've built a data-rich marketplace and formulation tools that have enabled consumer brands to bring thousands of products to market with more sustainable ingredients and packaging. While our roots are in the wellness and personal care category, we're growing to serve a broader set of markets, including food, household cleaning, and more.
The opportunity in front of us is vast (a $
1.5T
market), our mission is urgent, and we're well-funded by top-tier VC firms (Defy, Greylock, and Tiger Global) making the investments required to achieve it. We're looking for talented people passionate about sustainability to join us in building the future of consumer product development. If that's you, let's talk!
What We're Looking For
Our Community Manager will develop and execute strategy and initiatives to build and engage the Novi community, especially with the beauty and personal care brands on our platform who are leading the charge with the industry's transition to sustainability and clean. Our Community Manager will represent the voice of our brand users and own their experience on Novi.
Novi is partnering with major retailers in the beauty and personal care industry, such as Credo and Sephora, to roll out their sustainability and clean policies. Our Community Manager will own these engagements and ensure brand success with retailer compliance. The ideal candidate is an excellent communicator, collaborator, and creative thinker who is passionate about sustainability and clean beauty.
Responsibilities
Build and engage the Novi brand community to ensure their success on and off the Novi platform
Own retailer partnership relationships, product rollouts, and ongoing support of those partnerships
Foster an active and engaged community between brands, Novi, and our retailer, supplier, and manufacturing partners
Ensure brands are successful on Novi by providing a best-in-class customer experience and continually innovating on engagement strategies
Create creative content on social media, Novi's blog, and other industry platforms
Host webinars and events for brands, which can be co-hosted with our retailer partners
Lead brand-targeted marketing campaigns cross-functionally, working closely with Science & Research, Product, and Operations to ensure the campaign delivers value for our community and Novi
Create engaging customer training materials, such as FAQs, tutorials, and videos
Set quality standards through KPIs and set up reporting to ensure Novi delivers a responsive and quality customer experience
Become an expert on our product and services in order to best support our users
Synthesize and share feedback from users with our Product Management team
About You
4+ years experience in community management, customer experience, or social media marketing role, preferably at a community-focused startup or in the beauty or personal care industry
Bachelor's Degree or equivalent level of experience
An entrepreneurial spirit: You're excited about meeting the demands and pace of a fast-paced startup environment
Ownership mentality: You will be owning community and brand experience at Novi!
Previous experience in content creation
A love of beauty and personal care brands, trends, and retailers
Passion for building communities
Strong written and verbal communicator and collaborator
Highly organized and a strong project manager
Bonus Points
Experience in the beauty and personal care industry, whether at a brand, retailer, or supplier!
Life at Novi
At Novi, we believe in self care and bringing our best selves to work. Novi's early team comes from a diverse set of backgrounds and domains, and we will continue to foster diversity and inclusion, since it is critical to achieving our mission. Come join us in building the future of consumer product development.
Full Time Employees at Novi enjoy:
Unlimited vacation time
Monthly flexible spend on
PerkUp
, covering anything from your cell phone bill to meals on Postmates
401k match
Remote hardware setup and WFH stipend
Robust paid parental/foster/adoption leave
Competitive salary, benefits, and equity packages for all employees