Senior Software Engineer - Full Stack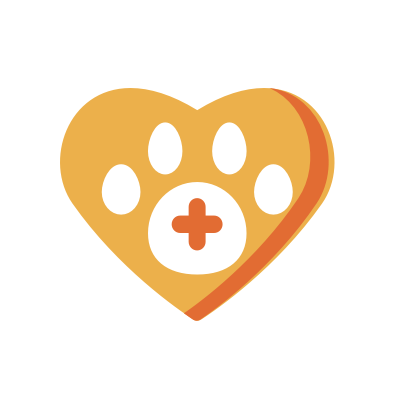 Pawlicy Advisor
Software Engineering
Remote · New York, NY, USA
Posted on Friday, March 24, 2023
About This Role
We're looking for a Senior Full Stack Software Engineer to join our early-stage team and help us bring transparency to pet health.
As an early stage hire, you'll be joining a tight-knit engineering team of 6 composed of the CTO, a Lead Product Designer, our Senior Product Manager, and three rockstar Software Engineers. You will work directly with the entire company to help build a massive business that positively impacts the lives of millions of pet parents. You should love animals and be excited to work at a company focused on improving their health.
This job is perfect for someone who thrives as an individual contributor in a remote environment.
What You Will Do
Develop, test, and ship product features to our Next.js/React/TypeScript frontend and our Node.js/TypeScript/GraphQL backend
Own the technical architecture of high visibility, high impact platform features. Develop scalable and extensible solutions that provide immediate business value to the company and our key objectives
Work directly with the CTO to define the Engineering/Product direction of Pawlicy Advisor
About The Company
We believe it should be easy for pet parents to do the right thing. At Pawlicy Advisor, personalized advice from the most trustworthy experts ensures pets get the best care possible.
Pawlicy Advisor is a fast-growing, fully-remote, venture-backed startup focused on helping pet owners around the country find the right health products for their pets, starting with pet health insurance. Pet insurance's popularity is growing rapidly as pet owners seek protection from the high cost of veterinary care. Our pet insurance marketplace takes into account a pet's breed-specific health risks to help people find the right policy and avoid relevant coverage exclusions. We also save pet owners money by analyzing pricing differences and premium increases over the lifetime of an animal.
We market to pet parents through a number of channels, but the partners we value the most are veterinarians. Vets want people to have pet insurance because it increases that chance a pet parent will be able to afford the cost of treatment, but they don't know what providers to recommend, and they don't want the liability associated with recommending a specific brand. Pawlicy Advisor helps thousands of vet offices across the US by simplifying the treatment financing conversation.
FAQ
Where is the Pawlicy Advisor team located?
Pawlicy is headquartered in NYC and the majority of the team operates remotely. Some of us are in the NYC area, but most of the team is pretty spread out (Georgia, California, North Carolina, etc). We do company offsites on a regular basis where we fly the whole team out to a fun destination and spend a few days team building. Our last few involved paddle boarding, ropes courses, dinners catered by famous chefs, skeet shooting, horse riding, and some early morning yoga. We can't wait for the next one :)
How large are you as a business?
At the time this job post was written, we're 18. By the end of 2023 we expect to be closer to 30. Happy to talk more about it in person but below are few stats to get you excited:
1000's of veterinarians are using our product every day to help educate their clients about treatment financing options
We account for a meaningful percentage of the total pet insurance sold in the US
We've raised >$19M in venture capital to date
How does Pawlicy Advisor make money?
We're a licensed insurance agency so we get paid a commission by the pet insurance company when we help pet parents buy a plan for their pet. These commissions are already priced into the cost of pet health insurance so they're not paying extra to work with us.
What's the interview process like?
Before April 15th - submit your resume
April 15th - Early May - Initial 15 min phone screens with the CTO
Mid May - Follow up interviews with the CTO and other senior members of the engineering team. We'll try and timebox these interviews to less than 1 hour each and cap the total amount to 3.
June - Start helping to build a massive business
Requirements
4+ years of experience as a full stack software engineer
Experience developing modern web applications using TypeScript, React, and Node.js. Excited to learn and improve on our existing architecture (Bonus points if you happen to have experience with GraphQL/Next.js
Passionate about understanding how your engineering output impacts the business. You care deeply about the technical implications of your architecture, but seek to understand the product implications
Previous experience at a high-growth fast-paced startup, or a passion to join one
You're opinionated and thrive when given the opportunity to own the problem and solution
Benefits
Work from anywhere! We're fully remote
Competitive salary
Startup equity grants
Unlimited vacation, flexible work schedules. We're focused on your output, not how many hours you spend at your desk

Top-tier Health, Dental, Vision insurance

401k employer contributions after your first year with the company

The chance to be an early hire at a well-funded, venture backed startup and help build a billion dollar business