Marketing Designer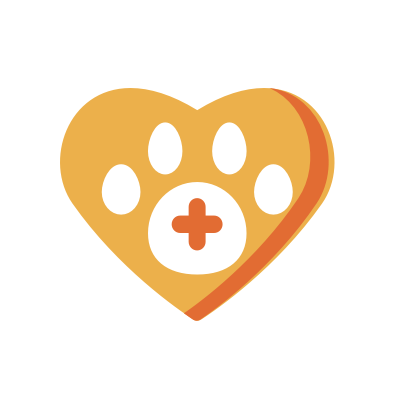 Pawlicy Advisor
Marketing & Communications, Design
Remote · New York, NY, USA
Posted on Friday, April 7, 2023
We believe it should be easy for pet parents to do the right thing. At Pawlicy Advisor, personalized advice from the most trustworthy experts ensures pets get the best care possible.
Pawlicy Advisor is a fast-growing, fully-remote, venture-backed startup focused on helping pet owners around the country find the right health products for their pets, starting with pet health insurance. Pet insurance's popularity is growing rapidly as pet owners seek protection from the high cost of veterinary care. Our pet insurance marketplace takes into account a pet's breed-specific health risks to help people find the right policy and avoid relevant coverage exclusions. We also save pet owners money by analyzing pricing differences and premium increases over the lifetime of an animal.
We market to pet parents through a number of channels, but the partners we value the most are veterinarians. Vets want people to have pet insurance because it increases the chance a pet parent will be able to afford the cost of treatment, but they don't know what providers to recommend, and they don't want the liability associated with recommending a specific brand. Pawlicy Advisor helps thousands of vet offices across the US by simplifying the treatment financing conversation.
About This Role
We're looking for a Marketing Designer to join our early-stage team and help us bring transparency to pet health.
As an early-stage hire, you'll be joining a tight-knit marketing team of 4 composed of the Director of Marketing, Content Manager, Senior Social/Community Manager, and Senior Conversion Copywriter. You will work directly with the Director of Marketing and our Lead Product Designer to play a pivotal role in developing our brand and creating marketing assets for digital and print distribution that differentiates us in the minds of pet owners and veterinary teams. You should love animals and be excited to work at a company focused on improving their health.
What You Will Do
Collaborate with the Marketing Director and Lead Product Designer to define Pawlicy's brand identity and build comprehensive brand guidelines
Bring cohesion to Pawlicy's existing design assets and consistency to our brand across our distribution channels
Create infographics, digital pet guides, event graphics, posters, and brochures for veterinary clinics and their patients
Design landing pages in our drag-n-drop CMS (builder.io) that engage and delight users
Support internal teams by collaborating on presentations, email campaigns, promotional items, and social media graphics
Develop creative concepts for Pawlicy's marketing and advertising promotions
Provide guidance to outside agencies producing video and static ad creative
Requirements
3+ years of experience in marketing, brand, or graphic design
A current online portfolio **please provide passwords if needed
Expert knowledge of Figma, Adobe Creative Suite (Acrobat, Illustrator, InDesign, Photoshop), and best practices
Expertise in typography, composition, color, layout, and design thinking with the ability to help define, build, and differentiate our brand
Experience designing for print and digital media
Previous experience at a high-growth fast-paced startup, or a passion to join one
Nice to have: experience (or interest) in illustration, video editing, or user research
Who You Are
You're opinionated and thrive when given the opportunity to own the problem and solution
You care deeply about the brand implications of your designs, but seek to understand the user experience and business implications as well
You clearly and effectively communicate insight, ideas, and design decisions
You're comfortable working iteratively in an ambiguous environment
You have experience and skills in a range of design disciplines including branding, advertising, email, and web design
You're excited to continue improving the impact and relevance of your designs
Benefits
Work from anywhere! We're fully remote
Competitive salary
Startup equity grants
Unlimited vacation, flexible work schedules.
Top tier health, dental, vision insurance
401k employer contributions after your first year with the company
The chance to be an early hire at a well-funded, venture-backed startup and help build a billion-dollar business focused on helping pets